Aug 7
5pm
Develop New Albany "First Tuesday"
Feast BBQ
116 W. Main St
New Albany


Aug 7
6pm
County Commissioners Meeting
Second Floor, City County Bldg, Spring St
New Albany


Aug 7
7pm
Right to Life of Southern Indiana Meeting
Holy Family Church
125 W. Daisy Ln
New Albany


Aug 9
6pm
County Council Meeting
Third Floor, City County Bldg, Spring St
New Albany


Aug 11
noon
County Commissioners Open House
New Office Building
Pineview, Corydon Pike Road
New Albany


Aug 14
11:30am
Tony Bennett Golf Fundraiser
Jeffersonville Elks Country Club
Jeffersonville
Email here: for details


Aug 16
5pm
One Southern Indiana 5 O'Clock Network
Cricketts Cafe
Sellersburg
Details


Aug 21
6pm
County Commissioners Meeting
Second Floor, City County Bldg, Spring St
New Albany


Aug 21
7pm
Todd Young's Birthday Bash
Huber's Winery
Starlight


Aug 23
7:30pm
Young Republicans Meeting #1
Wick's Pizza
New Albany


Aug 25
noon
Mt St Francis Picnic
Mt St Francis
Floyds Knobs


Aug 27-28
GOP National Convention


Aug 28
1pm
Parks Board Meeting
YMCA
New Albany



Primary Night at River City Winery



Lincoln Day Lineup



The night when everyone was a comedian...



Richard Mourdock fundraiser at River City Winery




Ribbon Cutting Ceremony at Choices for Women, New Albany Dinner 2011



click above


Who made this famous quote?
"America has a debt problem and a failure of leadership. Americans deserve better."
click above


GOP News
2012 County Elections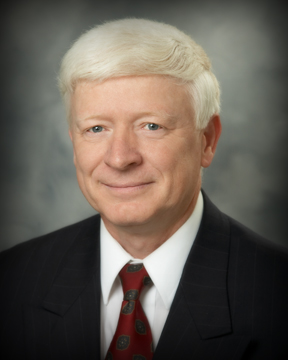 Dave Matthews
County Commissioner





Steve Bush
County Commissioner




Lois Endris
County Recorder




Linda Berger
County Treasurer




Bill Gibson
County Surveyor




Thomas Sonne
County Coroner




Steve Burks
County Council




Billy Stewart
County Council




Jim Wathen
County Council




Todd Young
Congress, Ninth District




Ed Clere
State Rep, District 72




Rhonda Rhoads
State Rep, District 70




Mike Pence
Governor




Sue Ellsperman
Lt Governor




Richard Mourdock
Senate




Greg Zoeller
Attorney General




Tony Bennett
Superintendent of Public Instruction



Volunteer/
Contact Us/
Donate
Send us an email

Primary Night, May 8th



Lincoln Day Dinner 2012, A Great Evening



Mar 21 Voter Vault Meeting at HQ



HOT TOPIC
of the WEEK



This machine could be the future of voting in Floyd County. Click here to find out more.

Karen Pence visits Floyd County GOP Women Group



Lincoln Day Dinner Speaker Congressman Todd Young




PLATFORMS
Face Book Users!
Join the new facebook group
"Floyd County GOP"
on facebook now!

Precinct Committeemen Click here!



So, you want to run for office...



Your tax money at work!



Uncanny Comparison
32 years later, not much has changed.
Read the Carter/Obama Remix