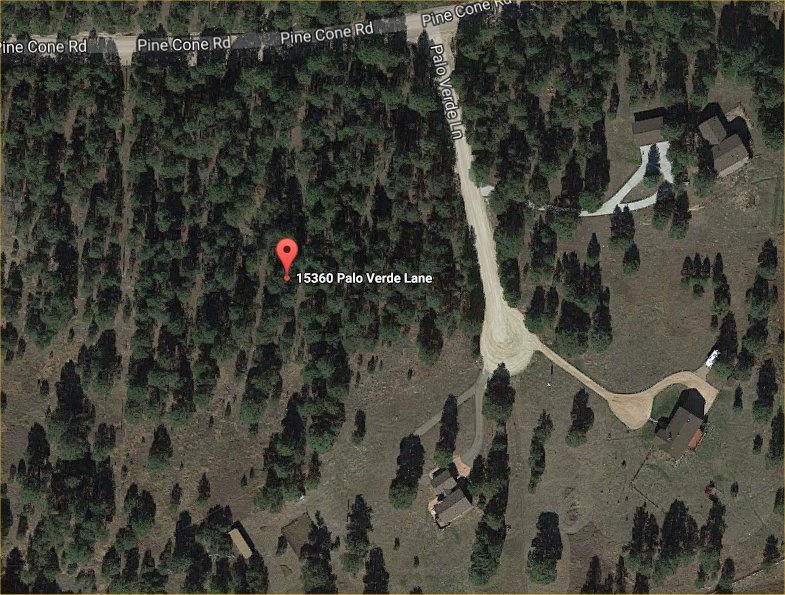 The property's 5.07 acres is bordered by the power line to the west, Pine Cone Road to the north, Palo Verde Lane to the east and your neighbor's 5 acres to the south.

Unlike other properties for sale in Black Forest, this property has large and easy access to it from two different approaches, the north and west, with well maintained roads on both sides.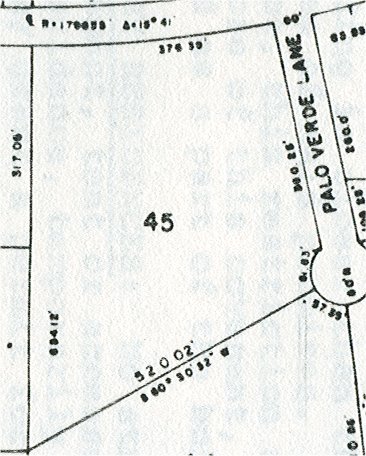 Plat map from original Pine Cone Acres plat. Front on Pine Cone Road is 375'. There is 360' along side on Palo Verde Lane. South line runs back diagonally 520' and the edge along the power line is 694'. Please enjoy a walk on the 5.07 acres of gently rolling terrain and notice several potential building sites.