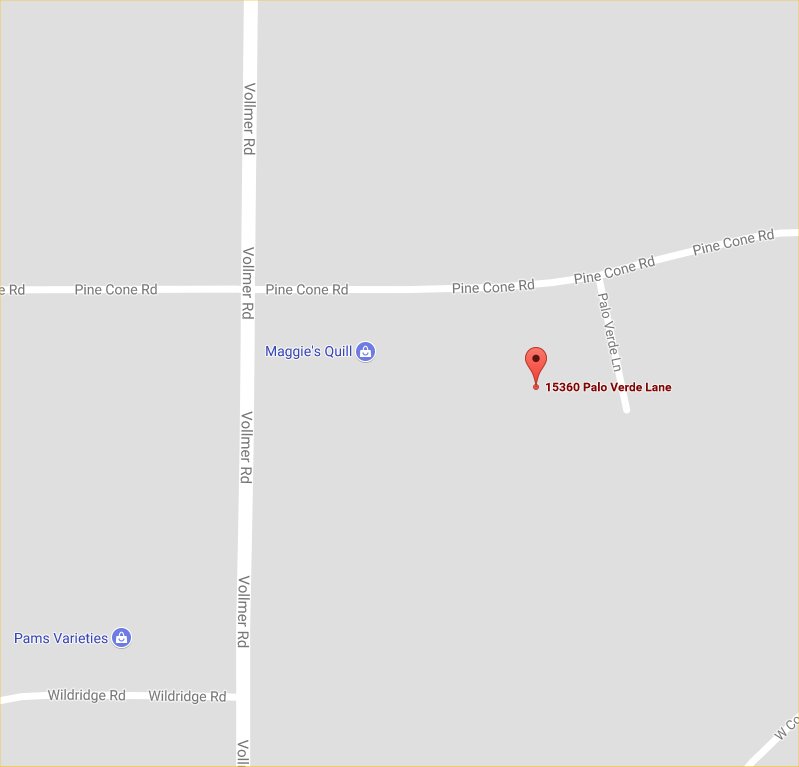 Pine Cone Acres is a well established estate with 5 acre lots owned by all property owners. Colorado Springs is growing rapidly north, but this estate and all of Black Forest continues to develop to provide escape from the rush while still taking advantage of all the Colorado Springs ammenities.

Just nine miles from Woodman Valley to the north and ten miles from Glen Eagle east, Pine Cone Acres is within easy driving distance to everything one would need.

Access is easy in all weather conditions and traffic is light throughout Black Forest.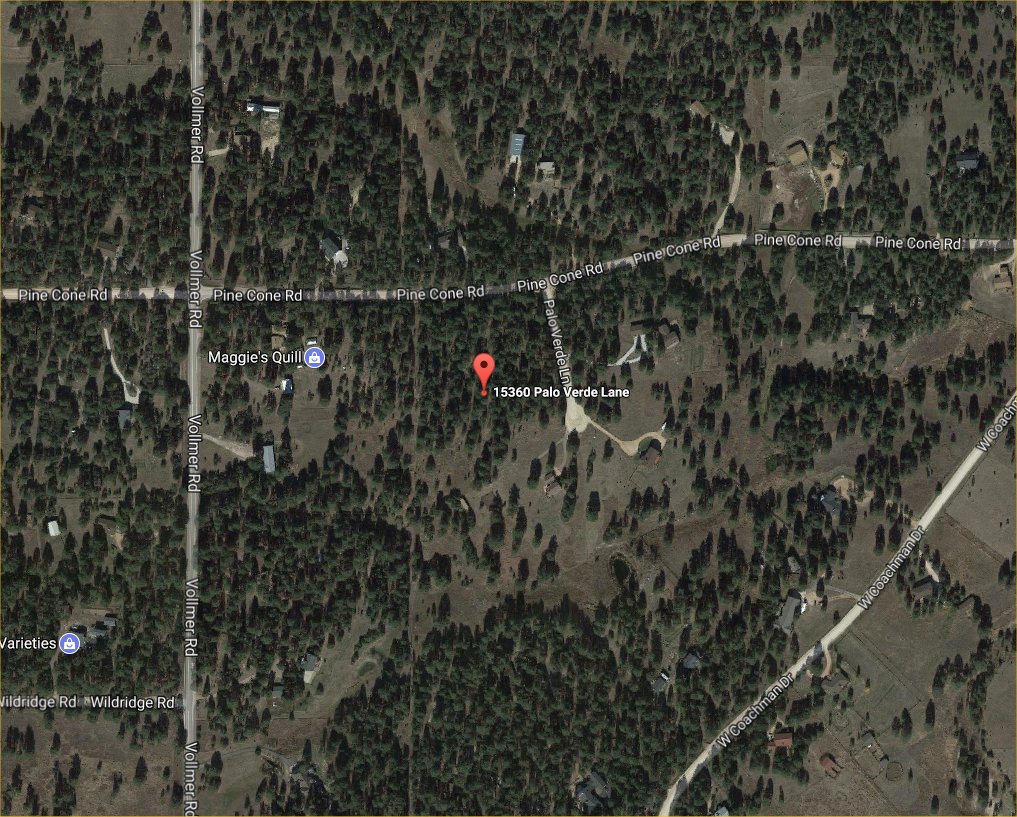 Driving north or south along Vollmer Road, exit east at the Pine Cone Acres sign. This property is just a hundred yards from the intersection and sits on the corner of Pine Cone Road and Palo Verde Lane.